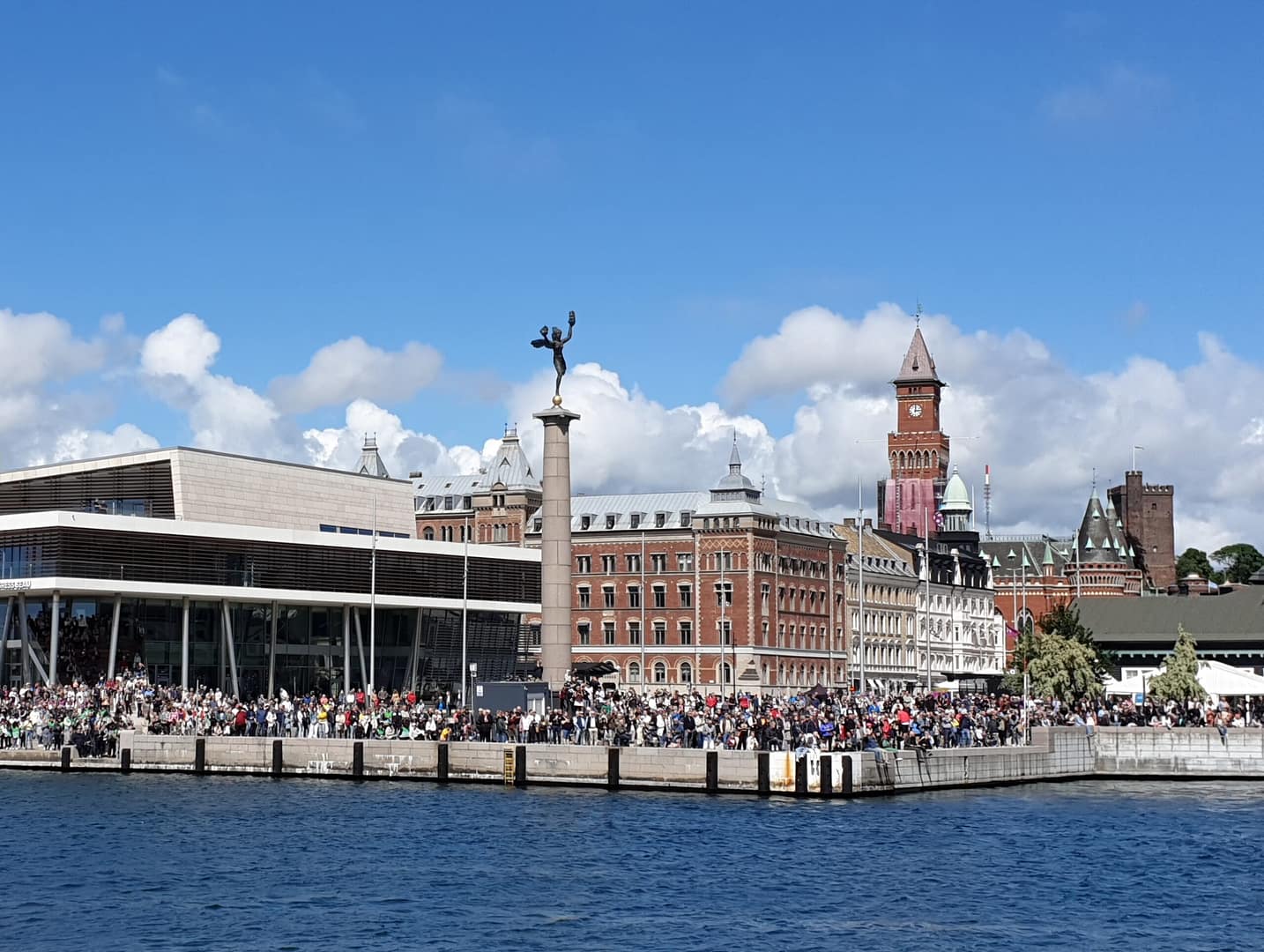 Events, information, and networking for international talents
The essential network for expats in Helsingborg
We run English-speaking events for the local international community and hold regular drop-in sessions where internationals can ask questions about living, working, and studying in Helsingborg. We share helpful information through our social media channels.
Our wide range of activities gives international talents and their families the opportunity to find out about many different aspects of life in Helsingborg. HIC's ready-made network provides a soft landing for internationals, making the transition to life in Sweden much easier.
HIC events are the perfect place for new arrivals to make new friends and contacts and to build a social and professional network.
We take care of your new recruits
Attracting international talent is essential for many businesses in Skåne, but retaining that talent can be challenging if the conditions for a successful life outside of work are not met. Partners and families of international employees and students require support, a social network, meaningful occupations, and opportunities to study or work.
By partnering with HIC, businesses add value to their employer branding offer and make their company more attractive to international recruits.
Why Helsingborg?
The eighth biggest city in Sweden, Helsingborg is a city of contrasts – modern architecture sits alongside medieval buildings, innovation meets tradition, and stunning sea views give way to rich farmland and green forests. The city is home to 150 000 inhabitants.
Helsingborg has won a number of awards for environmentalism, quality of life, and innovation, and in 2022 hosted a major city expo. There's an entrepreneurial spirit, which is boosted by its several coworking spaces, e-commerce park, and a lively programme of events for business owners. Its city centre and out-of-town shopping centre were voted Sweden's best in 2022 and there's a family-friendly feel throughout.
Hamlet's Elsinore is just a short ferry ride away, while excellent infrastructure gives easy access to Lund, Malmö, and Copenhagen and three airports. Helsingborg is part of the Greater Copenhagen Region.
Events
Join our fun and informative events to learn about Helsingborg and meet other internationals living and working in the city.
Drop-in
New in town? Visit us every other Tuesday to ask your questions about living and working in Helsingborg and to find out about HIC.
Students
We work with Lund University Campus Helsingborg to offer a warm welcome to their international master's students.
HIC Podcast
For great hints and tips on life in Helsingborg, listen to our podcast, HIC Talks: Welcome to Helsingborg on YouTube. The podcast was created with the support of Vision Fund.
Volunteers
Volunteering is a great way to expand your network, showcase your skills, and get involved in your local community. Join our team of amazing HIC volunteers!
Regional Support
The International Citizen Hub Lund is the regional hub for expats in Skåne. Their helpful staff run many events and provide a wide range of services for internationals.
---
Helsingborg International Connections is an independent organisation which works in partnership with Helsingborg Municipality to offer a warm welcome to internationals living in the city.
The municipality supports HIC with an annual grant, access to a partner desk, office space for drop-in sessions, an event venue, and catering for events.
HIC enjoys a close collaboration with the municipality and its other partner organisations.