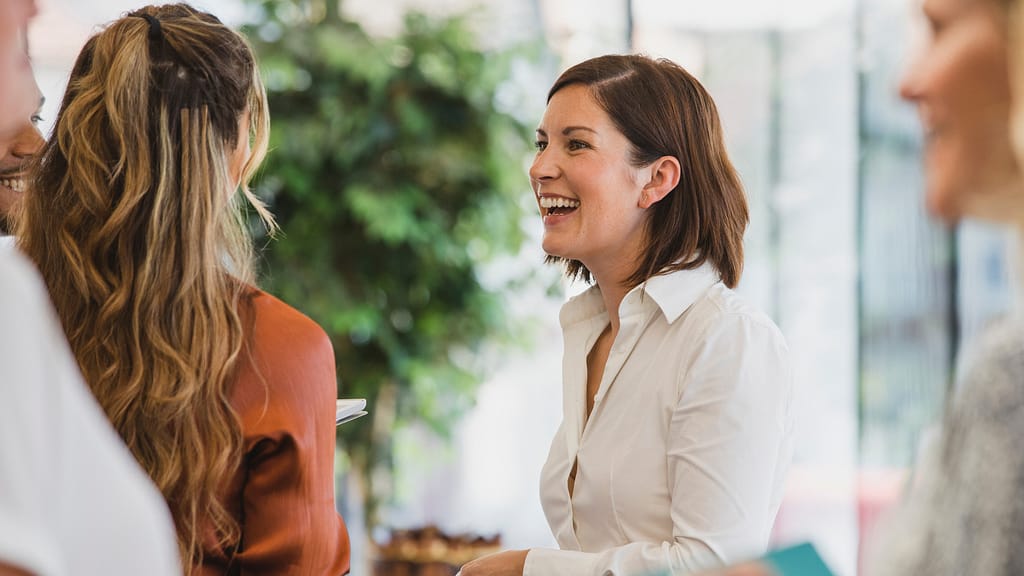 Choose from two options:
HIC Business Membership – for companies who would like to join the HIC Business Network, promote their businesses directly to the HIC community, and support our work to integrate international talents.
HIC Business Membership Plus – for companies who recruit international talents and wish to enhance their employer branding offer by giving their employees access to special HIC events and other benefits. All the benefits of HIC Business Membership are included in this package.
Both types of membership give businesses free entry to all HIC events for international talents and to our exclusive business networking events. They also give you a unique opportunity to promote your company directly to our community of international talents and their families – highly-educated individuals, partners and spouses, and international master's students who really value personal contacts and recommendations!
HIC works to welcome newcomers to the area, reduce isolation, and build new networks. By becoming a HIC Business Member, you invest in well-being and a more inclusive, sustainable society. Our activities support the UN global goals #3 Good Health and Well-Being, #8 Decent Work and Economic Growth, and #11 Sustainable Cities and Communities.
Together, we can make North West Skåne a more attractive place for businesses to move to and for internationals to live in!
Would you like to support HIC further? Email us to find out about becoming a HIC Main Sponsor!
HIC Business Membership Benefits
Membership of HIC Business Network
Access to a pool of international talents at HIC events
Free entry to 2 x HIC Business Network events per year
Present your business to the HIC community at one event per year
Exposure on HIC social media channels (welcome post when joining + one feature post per year)
Your company logo and profile featured on the HIC Business Member page
Display the HIC logo in your company's marketing
HIC Business Membership costs 10 000 SEK + moms per year, of which 500 SEK is a membership fee and 9500 SEK is a tax-deductible service fee
HIC Business Membership Plus Benefits
All the benefits of HIC Business Membership (above)
Invitations to special events for your international talents and their partners
HIC attendance at your kick-off meetings or corporate events
HIC Business Membership Plus is priced according to the number of your international talents attending HIC events. Please see the application form for more information
Additional HIC Services
Companies employing international talents can also take advantage of HIC's additional services to provide tailored support and other events for their staff. The perfect way to enhance your employer branding offer and increase talent retention and employee engagement!
Any questions? Please contact Sally Russell at info@hiconnections.se