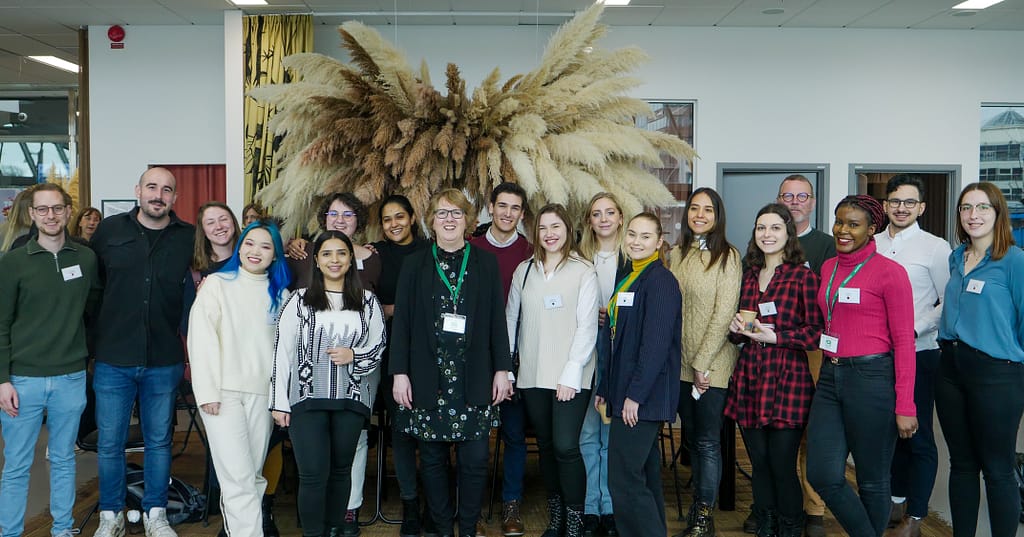 A warm welcome to International Master's Students at Lund University Campus Helsingborg!
Thank you for choosing Helsingborg to continue your studies! It's a great place to live and work. We understand that there's a lot to think about when you arrive in a new country, but don't worry, we're here to help you! HIC is an independent organisation which works in partnership with Helsingborg Municipality to offer a warm welcome to internationals living in the city. We run English-speaking events to support and inform the local international community and hold regular drop-in sessions. You can also become a HIC volunteer!
All students and their partners are welcome to HIC events and drop-in sessions, where we can advise on opportunities for work, language courses, and extra-curricular activities. We also run exclusive student events with Campus Vänner and Helsingborg Municipality, giving you access to local businesses and unique networking opportunities. We love collaborating with our international students and are always happy to discuss suggestions for joint activities!
We have a good relationship with the course coordinators and student workers at Campus and make sure that we pass on information about our events through them, as well as posting in HIC and student social media channels.
Benefits for you
Learn more about your new home town, culture, and customs
Socialise with people from all walks of life
Expand your personal and professional network
Pick up great hints and tips from people who know the area
Integrate more easily into your new surroundings
Feel supported by a welcoming, English-speaking network
Take part in our Careers Programme for international master's students this autumn!
Saturday 2 December 13:30 – City Walk: Explore Helsingborg
Wednesday 6 December 16:00 – Workshop: How to apply for a job in Sweden
Tuesday 12 December 15:15 – IKEA: Corporate culture, values, & skills – FULLY BOOKED
HIC collaborates with Campus Vänner and Helsingborg Municipality to create exclusive events for students at Campus Helsingborg! We've arranged LinkedIn workshops, personal branding and social media talks, and student/business networking events at Clarion Hotel SeaU. Follow us on social media to stay updated!
Student and business networking event at Clarion SeaU
Your HIC check-list
Networking at Mindpark
Helpful Resources