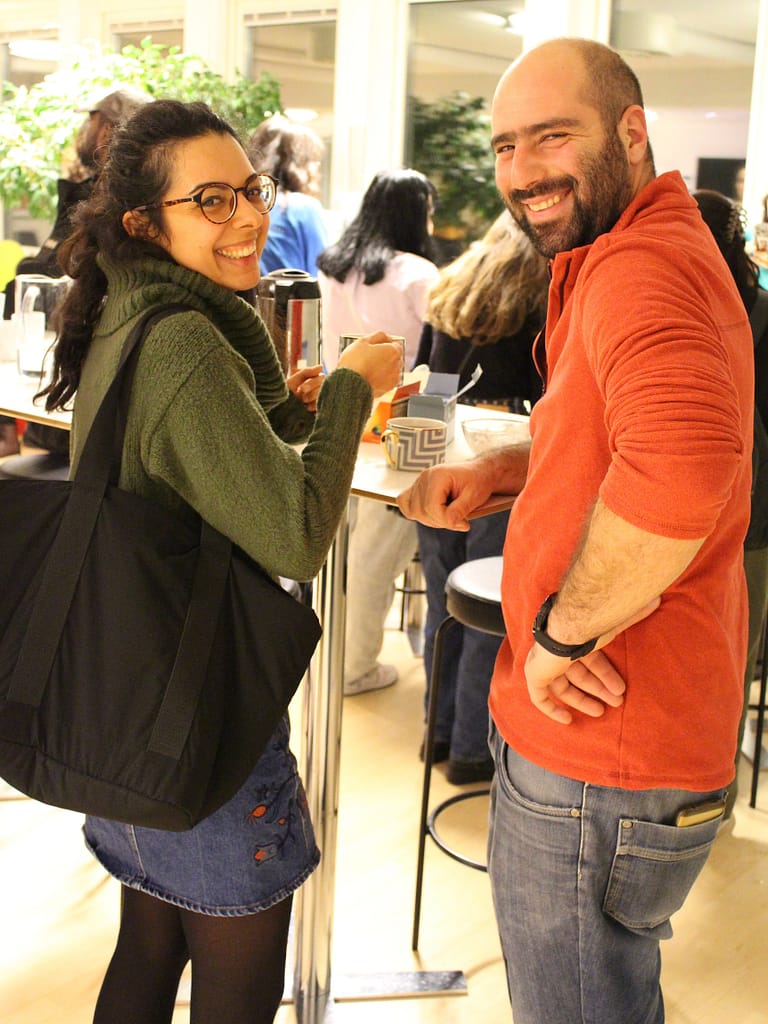 Make Life Happen!
HIC events are the perfect way to expand your social and professional network. We offer a range of informative and enjoyable events, which will help you settle into your new home in Sweden.
Our guest speakers have included experts on Swedish cultural norms, family and private law, volunteering, association life, recruitment, local activities, unions, and employment insurance, to name a few.
We also know how important it is to relax and have fun in a social setting, so we regularly arrange coffee mornings, pub nights, weekend walks, and other activities for international talents and their families.
Internationals from over 60 different countries have attended HIC events, many of them over a period of several years!
With the assistance of our friendly volunteers and ambassadors, we provide a warm, welcoming atmosphere, which ensures that all our guests feel included and supported.
We look forward to meeting you!
Our events are free of charge but we ask that you kindly inform us if you can't attend. Thank you for your understanding.
Upcoming events
International master's students' events
Get ready for December in Helsingborg!
Thursday 30 November 18:00
Learn about Swedish traditions at Christmas, find out what's happening in the city this winter, meet other internationals, and enjoy some seasonal music and nibbles with us.
Friday 8 December 09:30
Join us for good company and conversation at the last coffee morning of the year in Bruket Kaffebar! Registration is not required, so feel free to drop in!
Fika with Friends – Ängelholm
Sunday 10 December 10:30
Meet other internationals from the Expats in Ängelholm group for a weekend fika at Espresso House in Ängelholm. No need to sign up, just drop in!